HOME CONTACT PUBLISHED/ORDER GSP LIMITED ED PRCA RODEO BREEDERS' CUP '07, '05, '01 SIGNATURE 'BATH' PORTRAITS1996-2002 2003 2004 2005 2006 2007 2008 2009 2010 2011 2012 2013 LBI
Welcome to EQUINE PHOTO-ART !!
The registered copyrighted Thoroughbred Horse Racing Photos viewed on this site are
by Award-winning photojournalist,
Nancy Rokos
Professional Photographic Services are available by appointment: farms, private & public stables, horse shows & race tracks.
Specializing in : Portrait, Conformation, Stock photos, Feature & Live Racing Action for Commercial/Advertising & Editorial venues.
( Contact for price quote for Professional Services & Licensing Fees)
PROFESSIONAL BIOGRAPHY:
Graduated from Moore College of Art & Design, Philadelphia, Pa. in 1975
with a Bachelor of Fine Arts Degree in Illustration.
Has been a Photojournalist at a Daily Newspaper since 1979
where throughout the years, has won numerous awards in the annual
Daily Newspaper Press Photography contests: NJPA, NJPPA and the PPA.
RECENT AWARDS IN PHOTOJOURNALISM
New Jersey Press Association's Annual Better Newspapers' Photography Contest...Daily Newspaper Division
*Awarded Second Place in 2012...Category: SPORTS FEATURE*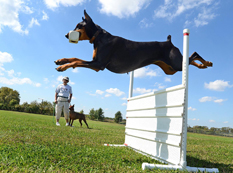 *Awarded Second Place in 2010...Category: SPOT NEWS*
*Awarded Third Place in 2005...Category: SPORTS FEATURE*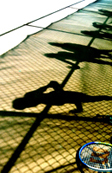 *Awarded First Place in 2004...Category: PICTORIAL*
*Awarded First Place in 2000...Category: SPORTS ACTION*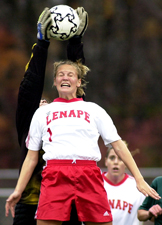 *Awarded Honorable Mention in 2001...Category: PORTRAIT*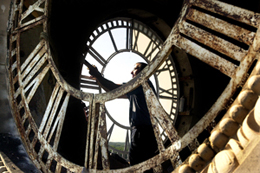 *Awarded Third Place in 1995...Category: SPORTS ACTION*
Was a contract photographer for the Miss America Pageant's annual televised event in Atlantic City, N.J....1988-1995
PHOTOGRAPHS PUBLISHED IN BOOKS
"Miss America, the dream lives on"
"The High School Athlete. her personal journal", by Bobby Shultz, editor
"Yes, You Can Heather", by Daphne Gray
"The Miss America Cookbook", by Ann-Marie Bivans
"Miss America, in pursuit of the crown", by Angela Saulino Osborne
Jockey Frank Lovato Jr.'s, "Racing Terminology Booklet"
PHOTOGRAPHS PUBLISHED IN MAGAZINES
TV Guide
People Magazine
Good Housekeeping
Today's Christian Woman
New Jersey Woman
Classic-The Magazine about Horses and Sport
Guideposts
AFSCME Public Employee Union Magazine
Carpenter Union Magazine
Miss America Pageant
Miss New Jersey Pageant
Equine photography has been my passion since owning my Thoroughbred/Quarter horse mare, 1970-1987.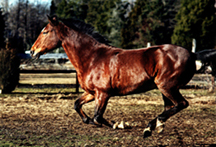 Currently, photographing today's 'Thoroughbred Racing Greats' as showcased on this website.
Check out my website often for NEW ENTRIES!
Thank you for visiting!
To purchase professional registered copyrighted Thoroughbred Racing Photos from the EQUINE PHOTO-ART website,
Click on this ORDER link !
( Contact for price quote for images used for Commercial/Advertising, Editorial venues )
Any Comments or Questions ? Please call at:
1.856.986.7924
or
Mail Inquiries & Orders to:
Nancy Rokos
P.O. Box 686
Medford, N.J. 08055 USA
E-mail: wineee@yahoo.com


ALL PHOTOGRAPHS ARE REGISTERED COPYRIGHTED © NANCY ROKOS/EQUINE PHOTO-ART 2001-2013. ALL RIGHTS RESERVED.
PHOTOS MAY NOT BE REPRODUCED, DUPLICATED, SAVED, DOWNLOADED, HOTLINKED, HYPER-LINKED
OR E-MAILED WITHOUT THE WRITTEN PERMISSION BY NANCY ROKOS/EQUINE PHOTO-ART.